I published my first article on Medium about a developer habit I started one year ago. To improve my personal development skills, I dedicated at least 30 minutes every day to code and learn something new. Looking back after 365 days, I can totally recommend it to everyone to take time out of the usual schedule to improve your skills.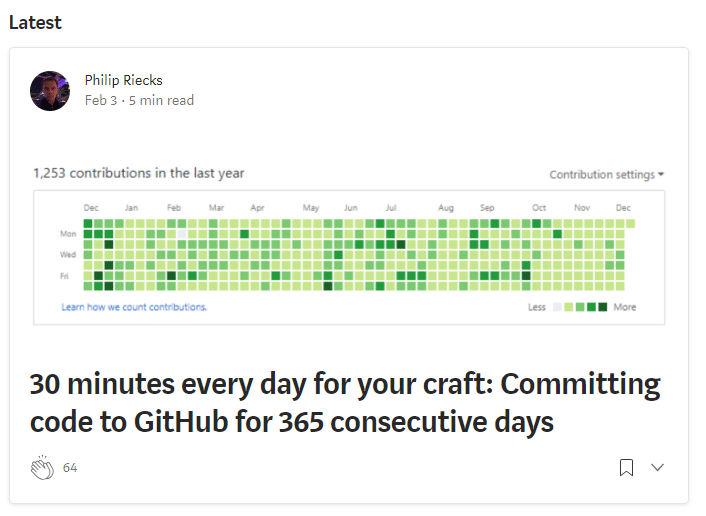 For a visual representation of my streak, I used the GitHub contribution view. This visual factor was really important as it helps to establish and proceed with a new habit, as you don't want to lose your track.
Read the full article here.
Please leave a comment to share your habits as a developer.
Have fun establishing your developer habit,
Phil